This Friday (December 2nd) at 14.30 (EST, i.e. 20.30 Amsterdam time) RSA has organized a workshop about Iconclass. We shall be looking at how Iconclass can be applied to a few sample images.
As this is a workshop setup, participants can also bring their own pictures if they want to discuss specific issues or problems of indexing with Iconclass.
This workshop is open to registered users of RSA, but from the workshop setup we can borrow the idea and later organize our own workshop and/or consultancy sessions.
Anyone who thinks that would be a good idea, do let me know by responding to this Forum post.
For RSA conference participants new to Iconclass: you may want to register at this site first. The difference between being logged into Iconclass and not being logged in is this: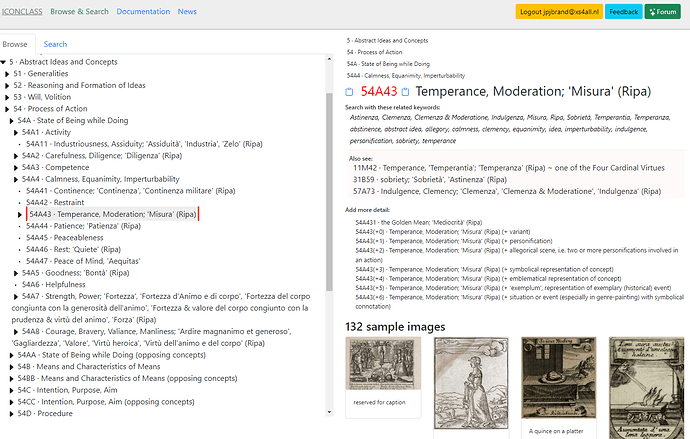 versus this: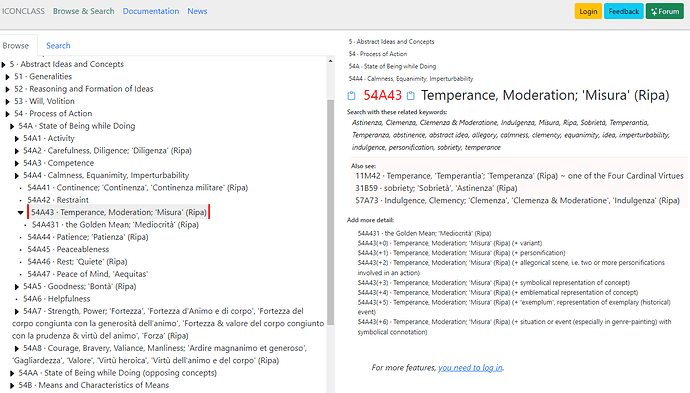 Sample images are only shown to registered users who have logged in.
To register, go here: