The recent uproar about Artificial Intelligence, with OpenAI's applications like chatGPT and CLIP at its centre, may cause professionals in the field of iconography and iconology - i.e. the documentation, interpretation and contextualization of image content - to ask themselves what AI will mean for their discipline. Are we simply looking at the latest version of a recurring hype? Will it produce a new and useful toolset for researchers? Or will it even take over the documentation work of domain specialists like museum and library curators and cataloguers?
To test the waters, we asked chatGPT the following question:
How can we connect Breughel's painting "The blind leading the blind" to the concept of Artificial
Intelligence?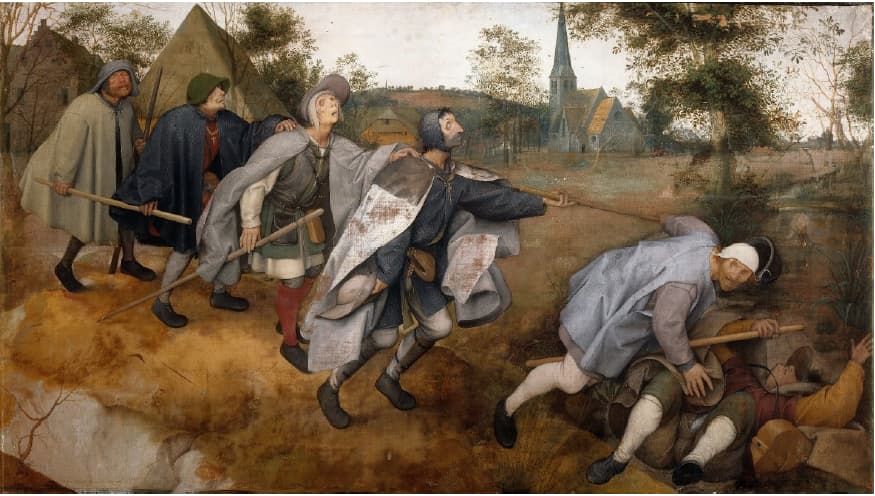 Below are my follow on questions, the chatbot's answers (literally copied), and my assessment.